Bodybuilder in public video goes viral
On April 10, 2023, the video 'When a bodybuilder goes out in public' went online. It was the sequel to a YouTube video of a bodybuilder going out in public. The bodybuilder of that video also featured in the new video
Bodybuilder in public video wearing compression shirt
The video was recorded in La Boqueria Market in Barcelona, Spain, in the spring of 2023. It was recorded for a local UA store who used the video to promote the compression shirt and other gear with an additional company logo. In the video, the additional logo was the Rowin Dreef logo.
Bodybuilder in public video goes viral on YouTube and Instagram
The new 'Bodybuilder in public video wearing Under Armour compression shirt' video got some nice comments. The video went almost viral on YouTube and got quite a few comments. Abhijeet commented "They all are mirin brah", referring to the people gazing at the bodybuilder. Dylan noticed that "he's lagging behind because with that chest he's too big to break through the crowds". Artur and Bruce wanted the bodybuilder to be shirtless. The video got 1.5K views in a short time. Not that many to really go viral, but still a nice result in YouTube.
The video went beserk on Instagram with over 100K views
In just a few days, over 100K people saw the video on Instagram. Some commenters asked the bodybuilder to marry them, or complimented him. People were surprised about how big the guy in the video is. The funny and somewhat strange comment "His chest is too big to squeeze himself through the crowds" got tens of likes.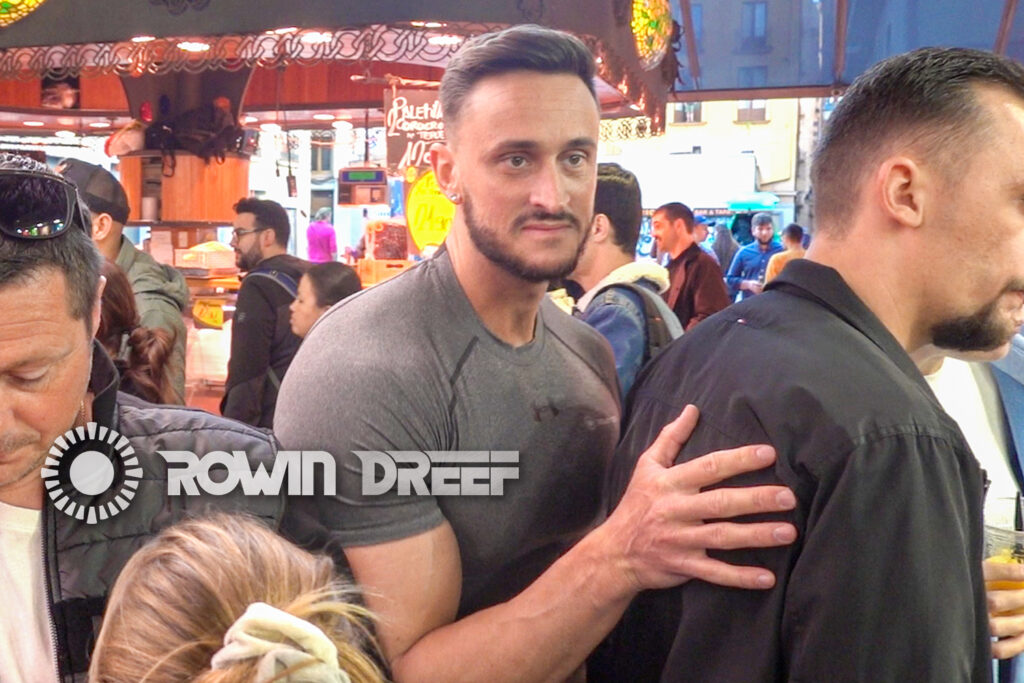 More content like this? Let us know
The 'Bodybuilder in public video wearing compression shirt' video was and still is very popular. If you would like to see more content like this in the future, feel free to contact us.